Home of the Marshfield Bluejays!
The Activities department at Marshfield R-I Schools is an integral part of the educational process. While many feel our activities are simply "extra" curricular activities, we feel our programs are co-curricular to the lessons our Bluejay students learn. From our 15 sports offerings to Cheerleading, Dance, Speech and Debate, Choir and Band, our students have opportunities for learning which are difficult to duplicate and replicate in other school activities.

The Bluejay Athletic Department makes it our mission to support the students and provide them with a holistic, education-based athletic and competitive experience. We believe in a well rounded, inside-out approach to the hidden curriculum we provide. Our students will learn the importance of teamwork, time management, cooperation, self-discipline, humility, loyalty, pride, and so much more.

Athletic Department:

Supports all activity programs in the District.

Supports the recruitment and interviewing of head and assistant coaching candidates.

Manages all the scheduling of the competition.

Manages all game day activities/payment of game working personnel including, officials, supervision, game managers, gate workers, scoreboard, public address, video board, ambulance and medical coverage, and security.

Coordinates and approves all athletic field trips for the District.

Provides professional development and training for coaches.

Works closely with the counseling office as the primary contact for the NCAA eligibility center.

Responds to public/parent concerns regarding athletics for the District.

Ensures all programs are compliant with the MSHSAA and NFHS policies, procedures, and guidelines.

Quick Links:

Forms:
High School Athletic Director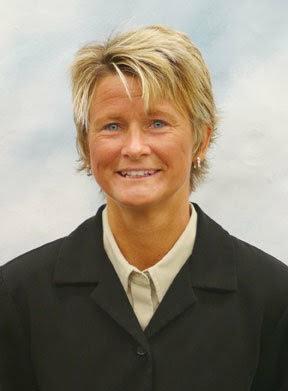 Phone: 417-859-2120 Opt. 1203
Email:
Degrees and Certifications:
BPhEd - Missouri State University M.S. Ed. - Southwest Baptist University Ed. S. in Higher Education Administration with an emphasis in Athletic Administration - University of Missouri, Kansas City M. Ed. in Administration - William Woods, University
Ronda Hubbard

Ronda Hubbard is a graduate of Kickapoo High School and Missouri State University. Hubbard was the point guard on the 1985 Lady Chiefs state championship team and played for the Lady Bears of MSU. She began her career in athletics as the head girls' basketball coach at Springfield Catholic High School. In her three years leading the Lady Irish, her teams won two state titles and had a third place finish. She spent the next 22 years coaching women's basketball at the collegiate level. This included time at Southwest Baptist University, Rockhurst University (Kansas City), the University of Texas-Pan American, and Missouri Southern State University (MSSU) in Joplin. Hubbard spent fifteen years as Head Coach and Associate Head Women's Coach at MSSU (15 years). She completed her college coaching career as the Head Women's Coach at MSSU from 2013-2016. In 2016, Coach Hubbard left the collegiate coaching ranks to pursue her lifelong dream of being Athletic Director. She was selected to serve as Assistant Principal and Athletic Director at Grandview High School in Hillsboro, Missouri. During her two years there, she led the Grandview athletic department through a growth and improvement process across all sports. Ms. Hubbard began working for Marshfield R-I Schools in 2018 as the Athletic Director.

"Being born and raised in this area, coming back to Southwest Missouri was always the goal, to be closer to my family. I've always had so much respect for the Marshfield District and Athletic teams from years ago and knew I wanted to be a part of that type of District and Community. One that realizes the impact of extra-curricular activities and takes pride in the efforts and accomplishments of its students."

"What I love about being Marshfield's Athletic Director is supporting the students and the coaches. I love watching our students work hard to achieve goals. I love mentoring our coaches and helping them be the best they can be for our student athletes."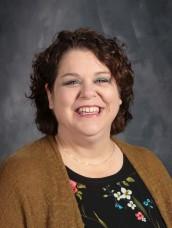 Phone: 417-859-2120 Ext. 1703
Email:
Degrees and Certifications:
Becky Simmons

Administrative Assistant - Athletics Department