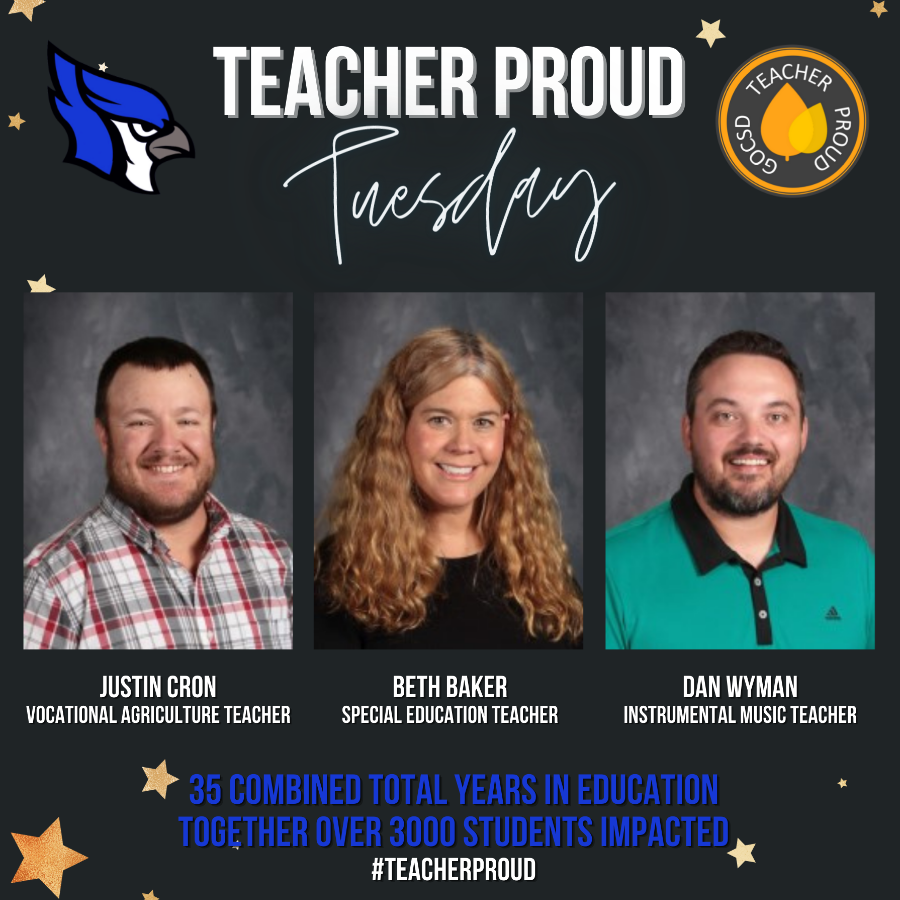 It's TEACHER PROUD TUESDAY!
Marshfield Schools is excited to join other school districts across the region in celebrating teachers on the 2nd Tuesday of each month. Today we'd like to honor the following teachers for their outstanding service to our students!
Justin Cron: "Cron is like a father figure to all us kids. You feel safe talking to him. He would do anything for us but also put us in place if he needs too."
Beth Baker: "Beth is caring and compassionate. She focuses on the whole child—their education, their emotional wellbeing, their family and other things that affect the child's life and ability to learn. She adapts her strategies to find ways that work best for each individual student and isn't afraid to try new strategies to help students accomplish goals."
Dan Wyman: "Mr. Wyman is a positive role model to all of his students. He strives to make every students music career successful in one way or another."
Collectively these teachers have been teaching over 35 years! Approximately 3000 students have come through their classrooms and been impacted by their knowledge, passion and expertise!
We're so thankful they choose to serve in Marshfield Schools! #TeacherProud
To learn more about these teachers click HERE.
If you'd like to nominate a teacher to be honored, Complete this Form.