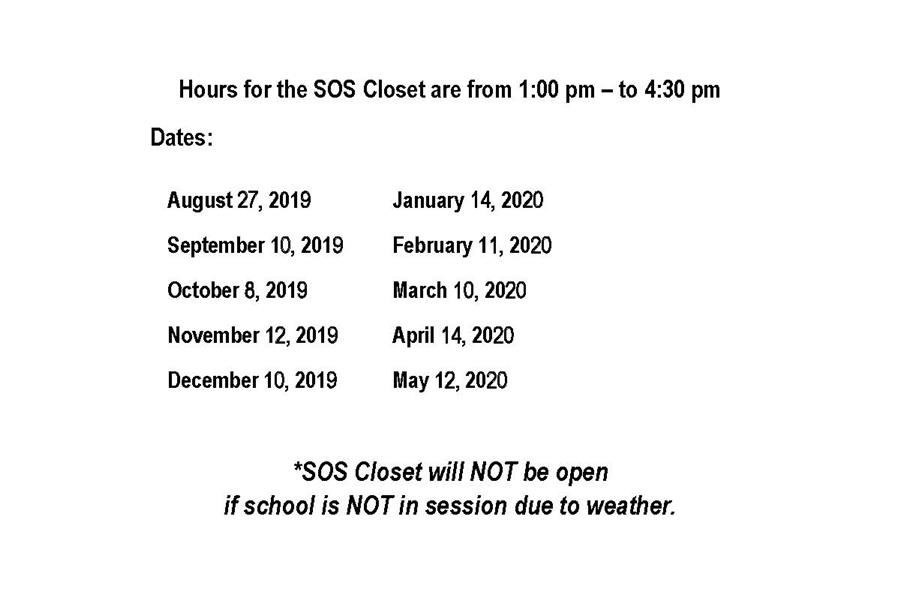 S.O.S. stands for "Support Our Students", it is a FREE, gently used clothing store that is open to students and their families on certain dates throughout the school year. We provide free clothing to students and their families. Our building is located behind the Marshfield Christian School and is provided by the Marshfield Public Schools Foundation with assistance from the Marshfield Public School District.

We have no income guideline requirements for famiies and there are no limits on used clothing. We ask that families take only what they need. Clothing donations come from garage sale leftovers, school personnel, churches, and other business or individual donations. Volunteers and students provide our workforce. The S.O.S. Closet depends on grants and private donations for all our needs in order provide this service.

Please come and shop at our next opening.